---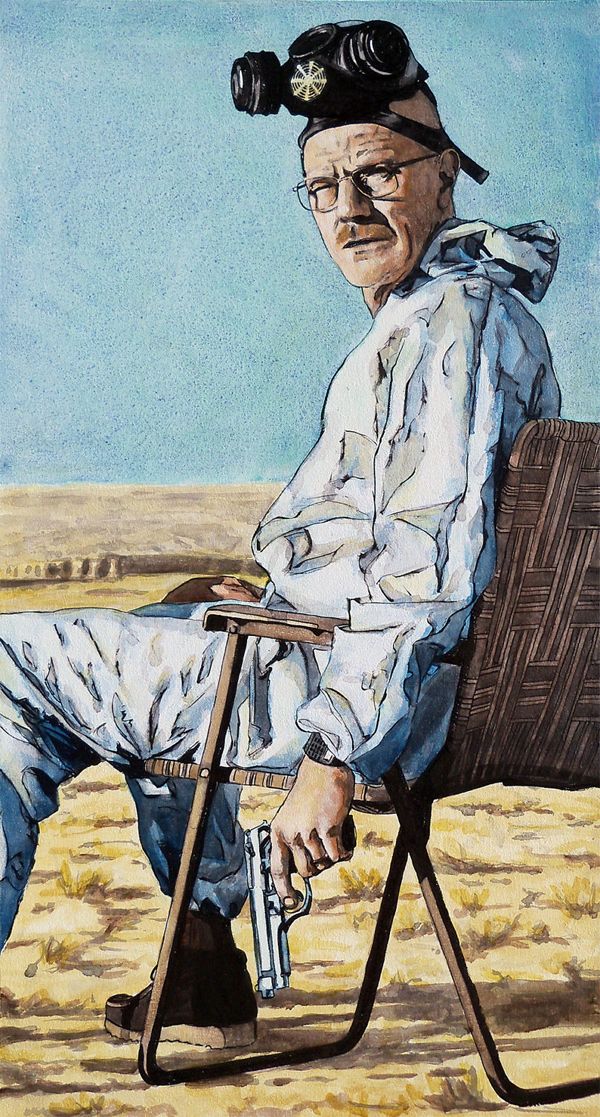 ---
| | |
| --- | --- |
| Alternate IDs: | Schrodinger |
| Player: | David |
| Campaign/GM: | FOE Campaign/Preston |
| Version: | Sat, 21 Jan 2017 15:23:59 |
---
| | | | | |
| --- | --- | --- | --- | --- |
| Val | Char | Cost | Roll | Notes |
| 20 | STR | 10 | 13- | HTH Damage 4d6 END [2] |
| 20 | DEX | 30 | 13- | OCV 7 DCV 7 |
| 20 | CON | 20 | 13- | |
| 20 | BODY | 20 | 13- | |
| 23 | INT | 13 | 14- | PER Roll 14- |
| 18 | EGO | 16 | 13- | ECV: 6 |
| 10 | PRE | 0 | 11- | PRE Attack: 2d6 |
| 10 | COM | 0 | 11- | |
| 20/38 | PD | 16 | | |
| 20/38 | ED | 16 | | |
| 4 | SPD | 10 | | |
| 10 | REC | 4 | | Run: 6" |
| 50 | END | 5 | | Swim: 2" |
| 50 | STUN | 10 | | Leap: 4" |
---
Disadvantages
Pts
Accidental Change: When Angered 11- (Uncommon)
10
Hunted: COBRA 11- (Mo Pow; NCI; Watching)
15
Hunted: DH-Man ('cause Batman was taken) 8- (Mo Pow; Harshly Punish)
15
Hunted: The Green Sphinx 11- (Mo Pow; NCI; Limited Geographical Area; Watching)
10
Hunted: The Meatatarian (a pro-meat-diet vigilante) 8- (As Pow; Harshly Punish)
10
Psychological Limitation: Must Obey the Green Sphinx (Very Common; Total)
25
Psychological Limitation: Cannot Bear to be Contradicted (Common; Strong)
15
Reputation: Piscean Vegetarian Scientist, 11-
10
Rivalry: Professional (Dr. Andrew Pavlov), Rival is As Powerful, Seek to Harm or Kill Rival, Rival Aware of Rivalry
10
Social Limitation: Secret Identity (Schrodinger) (Occasionally; Severe)
15
Social Limitation: Will Only Eat Fish (Not Meat) (Occasionally; Minor; Not Limiting In Some Cultures)
0
Susceptibility: Digestion of Meat (Not Fish) 3d6 damage Instant (Uncommon)
15
| | | |
| --- | --- | --- |
| | Base : | 200 |
| | Disads : | +150 |
| | XP Spent : | +0 |
| | Total = | 350 |
| | |
| --- | --- |
| 170 | : Characteristics Cost |
| 159 | + Powers Cost |
| 21 | + Martial Arts/Skills/Perks/Talents Cost |
| 350 | = Total Cost |
Pts.
Power/Skill/Perk/Talent
END
Powers
45
Self Mutation: Multiform (200 Character Points in the most expensive form) (Instant Change)
0
15
Mutate Powers: Elemental Control, 30-point powers
15
1) Force Field (12 PD/12 ED), Reduced Endurance (1/2 END; +1/4) (30 Active Points)
1
19
2) Teleportation 11", Position Shift, Reduced Endurance (1/2 END; +1/4) (34 Active Points)
1
7
3) Aid 3d6 (30 Active Points); Only Restores to Starting Values (-1/2), Costs Endurance (-1/2)
3
12
Lab Bunny Suit: Armor (6 PD/6 ED) (18 Active Points); OIF (-1/2)
0
13
Lab Bunny Suit: Damage Resistance (20 PD/20 ED) (20 Active Points); OIF (-1/2)
0
5
Lab Bunny Suit: Mental Defense (14 points total) (10 Active Points); Activation Roll 14- (-1/2), OIF (-1/2)
0
2
Lab Protective Mask: Lack Of Weakness (-5) for Normal Defense (5 Active Points); OAF (-1)
0
6
Lab Protective Mask: Sight Group Flash Defense (12 points) (12 Active Points); OAF (-1)
0
10
Life Support (Immunity: All terrestrial diseases and biowarfare agents)
0
10
Power Defense (15 points) (15 Active Points); Limited Power Not vs. Magic (-1/4), Activation Roll 15- (-1/4)
0
Skills
2
KS: Superheroes and Supervillains 11-
3
Paramedics 14-
3
Teamwork 13-
3
Language: English (fluent conversation; literate)
0
Language: Finnish (idiomatic; literate) (5 Active Points)
3
Scientist
2
1) Biochemistry: Science Skill 14- (3 Active Points)
2
2) Nanotechnology: Science Skill 14- (3 Active Points)
2
3) Physics: Science Skill 14- (3 Active Points)
1
4) Robotics: Science Skill 11- (2 Active Points)
| | | | | | | | |
| --- | --- | --- | --- | --- | --- | --- | --- |
| Base OCV: | 7 | | Base DCV: | 7 | | Base ECV: | 6 |
| Adjustment + | | | Adjustment + | | | Adjustment + | |
| Final OCV: | | | Final DCV: | | | Final ECV: | |
---
Combat Maneuvers
Name
Phase
OCV
DCV
Effect
Block
1/2
+0
+0
Block, Abort
Brace
0
+2
1/2
+2 vs. Range Mod.
Disarm
1/2
-2
+0
Can disarm
Dodge
1/2
---
+3
Abort, vs. all attacks
Grab
1/2
-1
-2
Grab two limbs
Grab By
1/2
-3
-4
Move and Grab
Haymaker
1/2*
+0
-5
+4DC to attack
Move By
1/2
-2
-2
STR/2 + v/5
Move Through
1/2
-v/5
-3
STR + v/3
Set
1
+1
+0
Ranged attacks only
Strike
1/2
+0
+0
STR or weapon
---
| | | | | | | |
| --- | --- | --- | --- | --- | --- | --- |
| Range | 0-4 | 5-8 | 9-16 | 17-32 | 33-64 | 65-128 |
| RMod | 0 | -2 | -4 | -6 | -8 | -10 |
---
DEX: 20
SPD: 4
ECV: 6
Phases: 3, 6, 9, 12
20/38 PD (20/38 rPD)
20/38 ED (20/38 rED)
MD: 14
END: 50
STUN: 50
BODY: 20
---
| | | | | | |
| --- | --- | --- | --- | --- | --- |
| Roll | Location | STUNx | NSTUN | BODYx | To Hit |
| 3-5 | Head | x5 | x2 | x2 | -8 |
| 6 | Hands | x1 | x1/2 | x1/2 | -6 |
| 7-8 | Arms | x2 | x1/2 | x1/2 | -5 |
| 9 | Shoulders | x3 | x1 | x1 | -5 |
| 10-11 | Chest | x3 | x1 | x1 | -3 |
| 12 | Stomach | x4 | x1.5 | x1 | -7 |
| 13 | Vitals | x4 | x1.5 | x2 | -8 |
| 14 | Thighs | x2 | x1 | x1 | -4 |
| 15-16 | Legs | x2 | x1/2 | x1/2 | -6 |
| 17-18 | Feet | x1 | x1/2 | x1/2 | -8 |
Height: 1.85 m
Hair: Bald
Weight: 100.00 kg
Eyes: Brown
Appearance: Baldur Blight is an average-sized Caucasian male of age 40, bald, with a brown mustache. He wears wire-rimmed glases, a white Lab Bunny Suit and Lab Protective Mask most of the time.
Background: Dr. Baldur Blight comes from a world that is just like Earth, but the only animal people eat is fish. Baldur is a Finnish scientist specializing in viruses, bacteria, infection vectors, and nanotechnology. Funny story: Baldur is actually good friends with the CEO of that major Finnish corporation that makes just about every kind of drug. In fact, just after he earned his Ph.D., Baldur had a chance to get in on the original invention that made that CEO billions. But Baldur chose another path, marrying his girlfriend and raising a family. Baldur ended up working as a lab manager in a pharmaceutical plant, a workaday job unworthy for a man of his brilliance. One day, the CEO gave him a call and offered him a job and 5 points of Wealth, which Baldur turned down haughtily. Jealousy kicked in, Baldur developed a mutation-inducing series of virii, he used nanites to unleash the virii on the oceans of his home world, destroyed much of its ecosystem, and triggered a world-ending cataclysm. The Green Sphinx took note and recruited Baldur for his team.
Personality: Baldur cannot stand to be insulted or contradicted. He is also very jealous of anyone who receives more recognition than him for anything in his scientific field.
Quotes: Nice, but let me tell you how it's really going to work.
Powers/Tactics: Baldur Blight has two forms. In his Baldur Blight persona, he has studied the heroes and villains of this new world and can sometimes recall facts about them. He has few offensive powers and instead serves as a healer, injecting his mutate serum into colleagues to restore them.

His combat abilities emerge in his Schrodinger form. Schrodinger carries several interchangeable serum injector weapons and shares much of his power with his Cat.
Campaign Use/Notes: Baldur Blight is a slightly underpowered for the campaign levels because he relies on Duplication. His DCV and defenses are high, and he has a decent smattering of special defenses, so he should be able to take a few hits. It's unlikely any of his powers will prove a game-changer in a world of four color supervillains.