---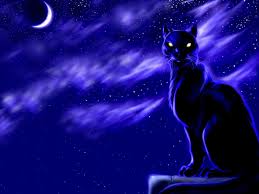 ---
| | |
| --- | --- |
| Alternate IDs: | |
| Player: | David |
| Campaign/GM: | FOE Campaign/Preston |
| Version: | Sat, 21 Jan 2017 15:21:02 |
---
| | | | | |
| --- | --- | --- | --- | --- |
| Val | Char | Cost | Roll | Notes |
| 60 | STR | 30 | 21- | HTH Damage 12d6 END [5] |
| 35 | DEX | 30 | 16- | OCV 12 DCV 12 |
| 33 | CON | 30 | 16- | |
| 20 | BODY | 20 | 13- | |
| 10 | INT | 0 | 11- | PER Roll 11- |
| 10 | EGO | 0 | 11- | ECV: 3 |
| 20 | PRE | 0 | 13- | PRE Attack: 4d6 |
| 10 | COM | 0 | 11- | |
| 12/38 | PD | 0 | | |
| 8/38 | ED | 1 | | |
| 6 | SPD | 0 | | |
| 19 | REC | 0 | | Run: 6" |
| 66 | END | 0 | | Swim: 2" |
| 67 | STUN | 0 | | Leap: 12" |
---
Disadvantages
Pts
Distinctive Features: Man-Sized Cat (Concealable; Always Noticed and Causes Major Reaction; Detectable By Commonly-Used Senses)
15
Hunted: COBRA 8- (Mo Pow; NCI; Watching)
10
Hunted: DH-Man 8- (Mo Pow; Harshly Punish)
15
Hunted: The Green Sphinx 11- (Mo Pow; NCI; Limited Geographical Area; Watching)
10
Hunted: The Meatatarian 8- (As Pow; Harshly Punish)
10
Physical Limitation: No Fine Motor Skills (All the Time; Greatly Impairing)
20
Psychological Limitation: Must Obey the Green Sphinx (Very Common; Total)
25
Psychological Limitation: Must Obey Schrodinger (Very Common; Total)
25
Rivalry: Professional (Pavlov's Dog; Rival is As Powerful; Seek to Harm or Kill Rival; Rival Aware of Rivalry)
10
Vulnerability: 2 x STUN Radiation (Uncommon)
10
| | | |
| --- | --- | --- |
| | Base : | 200 |
| | Disads : | +150 |
| | XP Spent : | +0 |
| | Total = | 350 |
| | |
| --- | --- |
| 111 | : Characteristics Cost |
| 207 | + Powers Cost |
| 32 | + Martial Arts/Skills/Perks/Talents Cost |
| 350 | = Total Cost |
Pts.
Power/Skill/Perk/Talent
END
Powers
56
Schrodinger's Cat (Secondary Form): Duplication (creates 350-point form) (70 Active Points); Limited Power Power loses about a fourth of its effectiveness (Base Form Must be in Heroic ID; -1/4), Cannot Recombine (-0)
0
0
+10 STR (From Base Form)
0
+4 CON (From Base Form)
0
+8 DEX (From Base Form)
0
+5 PRE (From Base Form)
0
+1 SPD (From Base Form)
0
Armor (11 PD/15 ED) (From Base Form); Limited Power Power loses about a fourth of its effectiveness (Does Not Work Against Radiation; -1/4)
0
0
Knockback Resistance -5", From Base Form
0
0
Mental Defense (10 points total) (From Base Form)
0
0
Power Defense (10 points) (From Base Form)
0
10
Interlock with Schrodinger: +1 SPD, Usable Simultaneously (up to 2 people at once; +1/2) (15 Active Points); Limited Power Power loses about a third of its effectiveness (Only Usable by Base Form; -1/2)
10
Interlock with Schrodinger: +10 STR, Usable Simultaneously (up to 2 people at once; +1/2) (15 Active Points); Limited Power Power loses about a third of its effectiveness (Only Usable by Base Form; -1/2)
1
8
Interlock with Schrodinger: +4 CON, Usable Simultaneously (up to 2 people at once; +1/2) (12 Active Points); Limited Power Power loses about a third of its effectiveness (Only Usable by Base Form; -1/2)
21
Interlock with Schrodinger: +7 DEX, Usable Simultaneously (up to 2 people at once; +1/2) (31 Active Points); Limited Power Power loses about a third of its effectiveness (Only Usable by Base Form; -1/2)
5
Interlock with Schrodinger: +5 PRE, Usable Simultaneously (up to 2 people at once; +1/2) (7 Active Points); Limited Power Power loses about a third of its effectiveness (Only Usable by Base Form; -1/2)
38
Interlock with Schrodinger: Armor (15 PD/15 ED), Usable Simultaneously (up to 2 people at once; +1/2) (67 Active Points); Limited Power Power loses about a third of its effectiveness (Only Usable by Primay Form; -1/2), Limited Power Power loses about a fourth of its effectiveness (Does Not Work Against Gravity or Magnetism; -1/4)
0
10
Interlock with Schrodinger: Targeting with Normal Smell, Usable Simultaneously (up to 2 people at once; +1/2) (15 Active Points); Limited Power Power loses about a third of its effectiveness (Only Usable by Base Form; -1/2)
0
7
Cat Armor: Damage Resistance (12 PD/8 ED) (10 Active Points); OIF (-1/2)
0
2
Cat Armor: Lack Of Weakness (-6) for Normal Defense (6 Active Points); Ablative BODY or STUN (-1), OIF (-1/2)
0
34
Cheshire Cat Powers: Multipower, 40-point reserve, all slots Usable Simultaneously (up to 2 people at once; +1/2) (60 Active Points); Limited Power Power loses about a third of its effectiveness (Only Usable by Base Form; -1/2); all slots Activation Roll 15- (-1/4)
3u
1) Desolidification (affected by Radiation) (40 Active Points); Activation Roll 15- (-1/4)
4
3u
2) Flight 17", Position Shift (39 Active Points); Activation Roll 15- (-1/4)
4
Skills
3
Acrobatics 16-
3
Breakfall 16-
3
Contortionist 16-
3
Shadowing 11-
3
Stealth 16-
3
Teamwork 16-
0
Language: Finnish (imitate dialects; literate) (6 Active Points); Limited Power Power loses about half of its effectiveness (Cannot Speak or Write; -1)
2
Language: English (basic conversation; literate), Usable Simultaneously (up to 8 people at once; +1) (4 Active Points); Limited Power Power loses about half of its effectiveness (Only to Understand; -1)
| | | | | | | | |
| --- | --- | --- | --- | --- | --- | --- | --- |
| Base OCV: | 12 | | Base DCV: | 12 | | Base ECV: | 3 |
| Adjustment + | | | Adjustment + | | | Adjustment + | |
| Final OCV: | | | Final DCV: | | | Final ECV: | |
---
Combat Maneuvers
Name
Phase
OCV
DCV
Effect
Block
1/2
+0
+0
Block, Abort
Brace
0
+2
1/2
+2 vs. Range Mod.
Disarm
1/2
-2
+0
Can disarm
Dodge
1/2
---
+3
Abort, vs. all attacks
Grab
1/2
-1
-2
Grab two limbs
Grab By
1/2
-3
-4
Move and Grab
Haymaker
1/2*
+0
-5
+4DC to attack
Move By
1/2
-2
-2
STR/2 + v/5
Move Through
1/2
-v/5
-3
STR + v/3
Set
1
+1
+0
Ranged attacks only
Strike
1/2
+0
+0
STR or weapon
Pts.
Martial Arts
5
Defensive Strike: 1/2 Phase, +1 OCV, +3 DCV, 12d6 Strike
4
Martial Dodge: 1/2 Phase, -- OCV, +5 DCV, Dodge, Affects All Attacks, Abort
3
Martial Grab: 1/2 Phase, -1 OCV, -1 DCV, Grab Two Limbs, 70 STR for holding on
---
| | | | | | | |
| --- | --- | --- | --- | --- | --- | --- |
| Range | 0-4 | 5-8 | 9-16 | 17-32 | 33-64 | 65-128 |
| RMod | 0 | -2 | -4 | -6 | -8 | -10 |
---
DEX: 35
SPD: 6
ECV: 3
Phases: 2, 4, 6, 8, 10, 12
12/38 PD (12/38 rPD)
8/38 ED (8/38 rED)
MD: 10
END: 66
STUN: 67
BODY: 20
---
| | | | | | |
| --- | --- | --- | --- | --- | --- |
| Roll | Location | STUNx | NSTUN | BODYx | To Hit |
| 3-5 | Head | x5 | x2 | x2 | -8 |
| 6 | Hands | x1 | x1/2 | x1/2 | -6 |
| 7-8 | Arms | x2 | x1/2 | x1/2 | -5 |
| 9 | Shoulders | x3 | x1 | x1 | -5 |
| 10-11 | Chest | x3 | x1 | x1 | -3 |
| 12 | Stomach | x4 | x1.5 | x1 | -7 |
| 13 | Vitals | x4 | x1.5 | x2 | -8 |
| 14 | Thighs | x2 | x1 | x1 | -4 |
| 15-16 | Legs | x2 | x1/2 | x1/2 | -6 |
| 17-18 | Feet | x1 | x1/2 | x1/2 | -8 |
Height: 2.00 m
Hair: Black
Weight: 100.00 kg
Eyes: Yellow
Appearance: Schrodinger's Cat is a black cat resembling a panther the size of a very large human. It flickers in and out of existence eerily.
Background: Schrodinger's Cat is a thought experiment having to do with radiation physics and the principle that a photon can occupy two states of reality simultaneously. In high radiation environments, the experiment fails, and the Cat cannot exist. Otherwise, Scrhodinger can bring the Cat into existence by concentrating on the thought experiment.
Personality: The Cat owes Schrodinger its very existence. Other than its eternal allegiance to The Green Sphinx, it has no deeper loyalty than to Schrodinger. Left to its own devices, the Cat will devour a lot of fish.
Quotes: Meow
Powers/Tactics: The Cat shares its movement and desolidification powers with Schrodinger, who interlocks with it to gain mobilty and utility powers while sharing his own strong set of defenses. The Cat is a stronger physical combat specialist, while Schrodinger can perform ranged attacks with his Serum Gun. The Cat lets Schrodinger ride it most of the time.
Campaign Use/Notes: Schrodinger's Cat is a great example of using Duplication to produce an independent form, increasing the actions and the versatility of the character.