---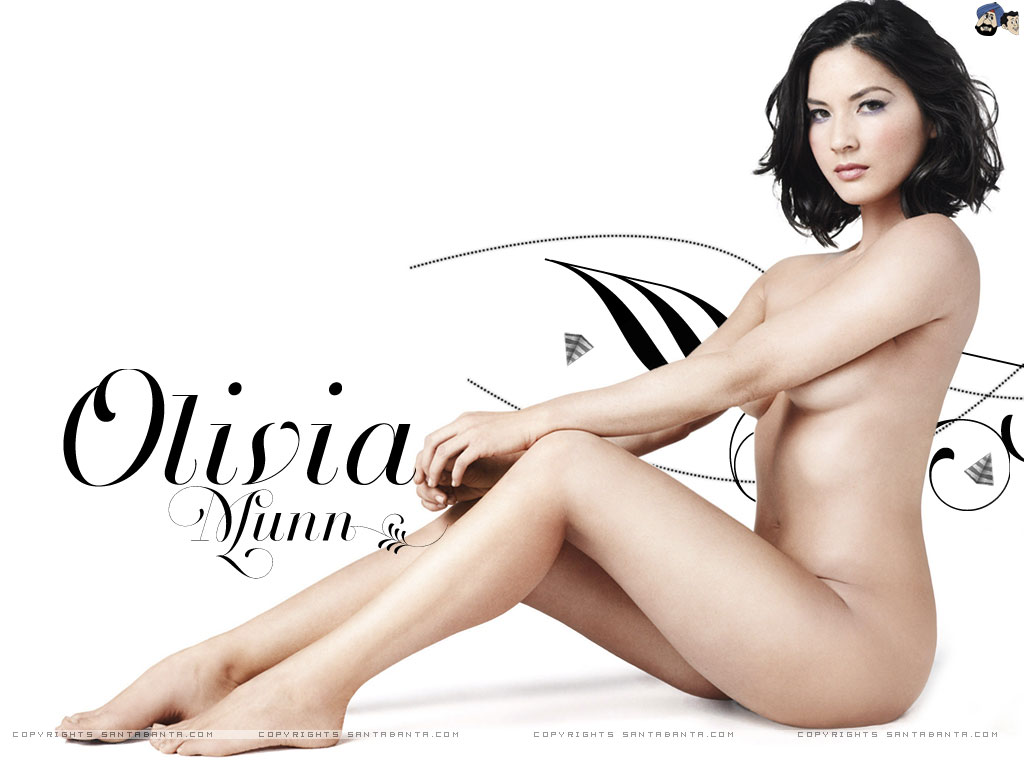 ---
| | |
| --- | --- |
| Alternate IDs: | Jeanette les Visons |
| Player: | David |
| Campaign/GM: | FOE Campaign/Preston |
| Version: | Tue, 24 Jan 2017 20:01:45 |
---
| | | | | |
| --- | --- | --- | --- | --- |
| Val | Char | Cost | Roll | Notes |
| 30 | STR | 20 | 15- | HTH Damage 6d6 END [3] |
| 29 | DEX | 57 | 15- | OCV 10 DCV 10 |
| 28 | CON | 36 | 15- | |
| 20 | BODY | 20 | 13- | |
| 10 | INT | 0 | 11- | PER Roll 11- |
| 10 | EGO | 0 | 11- | ECV: 3 |
| 20 | PRE | 10 | 13- | PRE Attack: 4d6 |
| 14 | COM | 2 | 12- | |
| 14/30 | PD | 8 | | |
| 14/30 | ED | 8 | | |
| 7 | SPD | 31 | | |
| 12 | REC | 0 | | Run: 21" |
| 56 | END | 0 | | Swim: 2" |
| 50 | STUN | 1 | | Leap: 6" |
---
Disadvantages
Pts
Distinctive Features: Stunning Beauty (Concealable; Noticed and Recognizable; Detectable By Commonly-Used Senses)
10
Enraged: Slighted by a Man (Uncommon), go 14-, recover 14-
15
Hunted: The Green Sphinx 11- (Mo Pow; NCI; Limited Geographical Area; Watching)
10
Hunted: Chumpions 8- (Mo Pow; NCI; Harshly Punish)
20
Hunted: UNTIL 8- (Mo Pow; NCI; Harshly Punish)
20
Psychological Limitation: Must Obey the Green Sphinx (Very Common; Total)
25
Psychological Limitation: Driven to Show Off Her Blade Skills (Common; Strong)
15
Psychological Limitation: Obsessed With Men (Common; Moderate)
10
Social Limitation: Secret Identity (Jeanette les Visons) (Occasionally; Severe)
15
Vulnerability: 1 1/2 x STUN Electrical (Common)
10
| | | |
| --- | --- | --- |
| | Base : | 200 |
| | Disads : | +150 |
| | XP Spent : | +0 |
| | Total = | 350 |
| | |
| --- | --- |
| 193 | : Characteristics Cost |
| 116 | + Powers Cost |
| 41 | + Martial Arts/Skills/Perks/Talents Cost |
| 350 | = Total Cost |
Pts.
Power/Skill/Perk/Talent
END
Powers
4
Damage Resistance (4 PD/4 ED)
0
5
Lack Of Weakness (-5) for Normal Defense
0
5
Mental Defense (7 points total)
0
5
Power Defense (5 points)
0
5
Blade Master: Find Weakness 11- with Blades (20 Active Points); OAF (Blade; -1), 4 Charges (-1), Increased Endurance Cost (x2 END; -1/2), Costs Endurance (Only Costs END to Activate; -1/4)
4
17
Electro-sword: Energy Blast 12d6 (60 Active Points); OAF (Blade; -1), Linked (Tap of the Bonobo; -1/2), No Range (-1/2), 8 Charges (-1/2)
[8]
5
Fencer's Visor: Sight Group Flash Defense (10 points) (10 Active Points); OAF (Black Visor; -1)
0
27
Minx's Costume: Armor (16 PD/16 ED) (48 Active Points); OIF (Costume; -1/2), Limited Power (Not vs. Fire; -1/4)
0
24
Blades: Multipower, 60-point reserve, (60 Active Points); all slots OAF (Any blade usable with martial arts; -1), Increased Endurance Cost (x2 END; -1/2)
1u
1) Tap of the Bonobo: Hand-To-Hand Attack +6d6 (30 Active Points); OAF (Any blade usable with martial arts; -1), Hand-To-Hand Attack (-1/2), Increased Endurance Cost (x2 END; -1/2)
6
1u
2) Blue Ring Octopus Strike: Killing Attack - Hand-To-Hand 2d6 (4d6 w/STR) (30 Active Points); OAF (Any blade usable with martial arts; -1), Increased Endurance Cost (x2 END; -1/2)
6
15
Motion of the Martial Artist: Multipower, 31-point reserve, (31 Active Points); all slots Activation Roll 14- (-1/2), Increased Endurance Cost (x2 END; -1/2)
1u
1) Wu Xia Power: Flight 13", Position Shift (31 Active Points); Activation Roll 14- (-1/2), Increased Endurance Cost (x2 END; -1/2), Limited Power (only within 10 ft. of surfaces; -1/4)
6
1u
2) Footsteps of the Leopard: Running +15" (21" total) (30 Active Points); Activation Roll 14- (-1/2), Increased Endurance Cost (x2 END; -1/2)
6
Skills
6
+2 with Martial Arts
3
Acrobatics 15-
3
Breakfall 15-
2
KS: Martial artists 11-
3
Language: English (completely fluent)
0
Language: French (idiomatic) (4 Active Points)
3
Seduction 13-
3
Stealth 15-
3
Teamwork 15-
Base OCV:
10
Base DCV:
10
Base ECV:
3
Adjustment +
Adjustment +
Adjustment +
Final OCV:
Final DCV:
Final ECV:
Levels: +2 with Martial Arts
---
Combat Maneuvers
Name
Phase
OCV
DCV
Effect
Block
1/2
+0
+0
Block, Abort
Brace
0
+2
1/2
+2 vs. Range Mod.
Disarm
1/2
-2
+0
Can disarm
Dodge
1/2
---
+3
Abort, vs. all attacks
Grab
1/2
-1
-2
Grab two limbs
Grab By
1/2
-3
-4
Move and Grab
Haymaker
1/2*
+0
-5
+4DC to attack
Move By
1/2
-2
-2
STR/2 + v/5
Move Through
1/2
-v/5
-3
STR + v/3
Set
1
+1
+0
Ranged attacks only
Strike
1/2
+0
+0
STR or weapon
Pts.
Martial Arts
5
Defensive Strike: 1/2 Phase, +1 OCV, +3 DCV, 6d6 Strike
4
Martial Dodge: 1/2 Phase, -- OCV, +5 DCV, Dodge, Affects All Attacks, Abort
5
Offensive Strike: 1/2 Phase, -2 OCV, +1 DCV, 10d6 Strike
1
Weapon Element: Blades
---
| | | | | | | |
| --- | --- | --- | --- | --- | --- | --- |
| Range | 0-4 | 5-8 | 9-16 | 17-32 | 33-64 | 65-128 |
| RMod | 0 | -2 | -4 | -6 | -8 | -10 |
---
DEX: 29
SPD: 7
ECV: 3
Phases: 2, 4, 6, 7, 9, 11, 12
14/30 PD (4/20 rPD)
14/30 ED (4/20 rED)
MD: 7
END: 56
STUN: 50
BODY: 20
---
| | | | | | |
| --- | --- | --- | --- | --- | --- |
| Roll | Location | STUNx | NSTUN | BODYx | To Hit |
| 3-5 | Head | x5 | x2 | x2 | -8 |
| 6 | Hands | x1 | x1/2 | x1/2 | -6 |
| 7-8 | Arms | x2 | x1/2 | x1/2 | -5 |
| 9 | Shoulders | x3 | x1 | x1 | -5 |
| 10-11 | Chest | x3 | x1 | x1 | -3 |
| 12 | Stomach | x4 | x1.5 | x1 | -7 |
| 13 | Vitals | x4 | x1.5 | x2 | -8 |
| 14 | Thighs | x2 | x1 | x1 | -4 |
| 15-16 | Legs | x2 | x1/2 | x1/2 | -6 |
| 17-18 | Feet | x1 | x1/2 | x1/2 | -8 |
Height: 1.68 m
Hair: Black
Weight: 52.00 kg
Eyes: Green
Appearance: An athletic woman in early 20's, Minx has the beauty of a movie star. She favors a purple and pink duelist's costume with flared, rolled-back sleeves and similar rolls at the top of her supple, soft pink boots.In combat, she pulls a black visor over her face in case of bright lights. She moves with a cat's finesse and can easily reproduce the most outlandish stunts seen in Hong Kong theater films.
Background: Jeanette les Visons grew up in an Earth just like this one, except the superheroine Joan of Arc rose to prominence. Jeanette les Visons grew up wanting to be Joan of Arc, but no matter how hard she trained, she could not match the speed of her idol. She had given up hope of becoming a superhuman when a rift opened in the center of the city, and in poured a crew of aliens from an alternate universe, led by a villain named Dark Joan. In the ensuing battle, Joan of Arc was slain along with many of the invaders. Jeanette witnessed the climactic battle first hand. Seeing her heroine fall left her jaded but more determined than ever to gain the power she'd need if she was to survive. She was not slow to scoop up a few elements of alien technology left as debris in the aftermath. With these she fastened a new suit of armor to aid her as she rededicated herself to her lifelong quest: to become the best sword fighter of all time.
Personality: Jeanette seeks experience as a sword master so she can fully utilize her training. She sees herself as the ideal woman for any man to catch. She is utterly confident in her looks and charm. She's also swift to judge anyone who doesn't toe the line she sets. She views other females as rivals and will seek to undermine them jealously.
Quotes: Shall it be touche today or la mort this morning?
Powers/Tactics: A formidable martial artist even disarmed, Minx becomes much more deadly when she uses a blade. Her powers all exhaust her, so her strategy is to finish off her foes quickly.
Campaign Use/Notes: Minx is a weapon-using martial artist.