---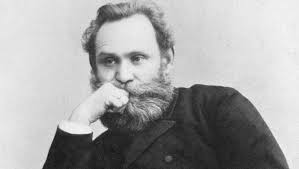 ---
| | |
| --- | --- |
| Alternate IDs: | Craven Bacon "The Meatatarian" |
| Player: | NPC |
| Campaign/GM: | FOE Campaign/Preston |
| Version: | Sat, 28 Jan 2017 06:25:18 |
---
| | | | | |
| --- | --- | --- | --- | --- |
| Val | Char | Cost | Roll | Notes |
| 30 | STR | 10 | 15- | HTH Damage 6d6 END [3] |
| 30 | DEX | 30 | 15- | OCV 10 DCV 10 |
| 28 | CON | 20 | 15- | |
| 20 | BODY | 20 | 13- | |
| 23 | INT | 13 | 14- | PER Roll 14- |
| 10 | EGO | 0 | 11- | ECV: 3 |
| 15 | PRE | 0 | 12- | PRE Attack: 3d6 |
| 10 | COM | 0 | 11- | |
| 10/30 | PD | 4 | | |
| 10/30 | ED | 4 | | |
| 6 | SPD | 10 | | |
| 14 | REC | 4 | | Run: 6" |
| 56 | END | 0 | | Swim: 2" |
| 60 | STUN | 11 | | Leap: 6" |
---
Disadvantages
Pts
Dependence: Meat -30 Active Points from Meat Shop Powers (Very Common; 1 Hour)
15
Distinctive Features: Bells on Hair Tassels (Concealable; Noticed and Recognizable; Detectable By Commonly-Used Senses)
10
Hunted: COBRA 11- (Mo Pow; NCI; Watching)
15
Hunted: PRIMUS 8- (Mo Pow; NCI; Capture)
20
Hunted: The Green Sphinx 11- (Mo Pow; NCI; Limited Geographical Area; Watching)
10
Psychological Limitation: Hunting Schrodinger (Uncommon; Strong)
10
Psychological Limitation: Must Obey the Green Sphinx (Very Common; Total)
25
Rivalry: Professional (Dr. Baldur Blight), Rival is As Powerful, Seek to Harm or Kill Rival, Rival Aware of Rivalry
10
Social Limitation: Secret ID (The Meatatarian) (Occasionally; Severe)
15
Social Limitation: Will Only Eat Meat and Pizza (Occasionally; Minor; Not Limiting In Some Cultures)
0
Susceptibility: Digestion of Vegetables (Not Pizza) 3d6 damage Instant (Uncommon)
15
Vulnerability: 1 1/2 x STUN Sonic Attacks (Uncommon)
5
| | | |
| --- | --- | --- |
| | Base : | 200 |
| | Disads : | +150 |
| | XP Spent : | +0 |
| | Total = | 350 |
| | |
| --- | --- |
| 126 | : Characteristics Cost |
| 193 | + Powers Cost |
| 31 | + Martial Arts/Skills/Perks/Talents Cost |
| 350 | = Total Cost |
Pts.
Power/Skill/Perk/Talent
END
Powers
56
Pavlov's Dog: Duplication (creates 350-point form) (70 Active Points); Restrainable (requires sounds of the bells on hair tassles to activate; -1/4), Cannot Recombine (-0)
0
Duplication Partner Teamwork
5
1) +10 STR (10 Active Points); Limited (only when touching secondary form; -1)
1
15
2) +10 DEX (30 Active Points); Limited (only when touching secondary form; -1)
8
3) +8 CON (16 Active Points); Limited (only when touching secondary form; -1)
2
4) +5 PRE (5 Active Points); Limited (only when touching secondary form; -1)
5
5) +1 SPD (10 Active Points); Limited (only when touching secondary form; -1)
12
6) Armor (8 PD/8 ED) (24 Active Points); Limited (only when touching secondary form; -1)
0
5
7) Flash Defense (Sight Group (8 points), Hardened (+1/4) (10 Active Points); Limited (only when touching secondary form; -1)
0
3
8) Mental Defense (7 points total), Hardened (+1/4) (7 Active Points); Limited (only when touching secondary form; -1)
0
30
Meat Shop Powers: Multipower, 60-point reserve, (60 Active Points); all slots OAF (-1)
3u
1) Sausage Pizza Subverter: Mind Control 8d6, Armor Piercing (+1/2) (60 Active Points); OAF (-1)
6
3u
2) Bacon Slap: Sight Group Flash 8d6, Armor Piercing (+1/2) (60 Active Points); OAF (-1)
6
3u
3) Pepperoni Slicer: Killing Attack - Ranged 4d6 (60 Active Points); OAF (-1)
6
36
Meat Suit: Armor (12 PD/12 ED), Hardened (+1/4) (45 Active Points); Limited (not against Sonic; -1/4)
0
7
Lab Coat: Damage Resistance (10 PD/10 ED) (10 Active Points); OIF (-1/2)
0
Skills
10
+5 with Mind Control
3
Acrobatics 15-
3
Language: English (fluent conversation; literate)
0
Language: Russian (idiomatic; literate) (5 Active Points)
3
Paramedics 14-
3
Scientist
2
1) Medical Biology: Science Skill 14- (3 Active Points)
2
2) Pharmacology: Science Skill 14- (3 Active Points)
2
3) Psychology: Science Skill 14- (3 Active Points)
3
Teamwork 15-
| | | | | | | | |
| --- | --- | --- | --- | --- | --- | --- | --- |
| Base OCV: | 10 | | Base DCV: | 10 | | Base ECV: | 3 |
| Adjustment + | | | Adjustment + | | | Adjustment + | |
| Final OCV: | | | Final DCV: | | | Final ECV: | |
---
Combat Maneuvers
Name
Phase
OCV
DCV
Effect
Block
1/2
+0
+0
Block, Abort
Brace
0
+2
1/2
+2 vs. Range Mod.
Disarm
1/2
-2
+0
Can disarm
Dodge
1/2
---
+3
Abort, vs. all attacks
Grab
1/2
-1
-2
Grab two limbs
Grab By
1/2
-3
-4
Move and Grab
Haymaker
1/2*
+0
-5
+4DC to attack
Move By
1/2
-2
-2
STR/2 + v/5
Move Through
1/2
-v/5
-3
STR + v/3
Set
1
+1
+0
Ranged attacks only
Strike
1/2
+0
+0
STR or weapon
---
| | | | | | | |
| --- | --- | --- | --- | --- | --- | --- |
| Range | 0-4 | 5-8 | 9-16 | 17-32 | 33-64 | 65-128 |
| RMod | 0 | -2 | -4 | -6 | -8 | -10 |
---
DEX: 30
SPD: 6
ECV: 3
Phases: 2, 4, 6, 8, 10, 12
10/30 PD (10/30 rPD)
10/30 ED (10/30 rED)
MD: 7
END: 56
STUN: 60
BODY: 20
---
| | | | | | |
| --- | --- | --- | --- | --- | --- |
| Roll | Location | STUNx | NSTUN | BODYx | To Hit |
| 3-5 | Head | x5 | x2 | x2 | -8 |
| 6 | Hands | x1 | x1/2 | x1/2 | -6 |
| 7-8 | Arms | x2 | x1/2 | x1/2 | -5 |
| 9 | Shoulders | x3 | x1 | x1 | -5 |
| 10-11 | Chest | x3 | x1 | x1 | -3 |
| 12 | Stomach | x4 | x1.5 | x1 | -7 |
| 13 | Vitals | x4 | x1.5 | x2 | -8 |
| 14 | Thighs | x2 | x1 | x1 | -4 |
| 15-16 | Legs | x2 | x1/2 | x1/2 | -6 |
| 17-18 | Feet | x1 | x1/2 | x1/2 | -8 |
Height: 1.73 m
Hair: Gray
Weight: 73.00 kg
Eyes: Black / gray
Appearance: A 50-year-old scientist with a thick beard, Pavlov still wears bells at the end of his hair braids. These give him a distinctive sound whereever he goes. In Meatatarian form, he opens his lab coat to reveal his meat suit.
Background: Dr. Andrew Pavlov comes from a world just like this one, except people only eat meat and pizza, not vegetables. His famous experiments on mind control of animals earned him world-wide recognition, despite his unassuming personality. This brought him into the circles of the rich and powerful. Ever ambitious to solve the world's woes through the good of mind control, Dr. Pavlov was not content to control only animals, and thanks to his fame he soon found the chance to turn his mind-bending meat pizza on several unsuspecting dignataries and world leaders. This trick, along with a few murders courtesy of his pepperoni slicer, helped him take over the world for a time, until a team of chumps united to disrupt him. As his scheme of world domination began to crumble, Dr. Pavlov felt himself whisked away by the Green Sphinx to serve on another world.
Personality: Having been denied pork in his youth as a result of Hassidic upbringing, Pavlov now craves meat, including beef and chicken as well as many other animals, to the point of worshipping carnivorism. Despite his casual attitude toward the slaughter of animals for food, he considers himself a severe ethicist. As a scientist, Pavlov hates the use of drugs. He knows Dr. Baldur Blight secretly helps sell illegal drugs as well as dangerous prescription pharmaceuticals, and Pavlov is mock-morally outraged. He defends "science" against all doubters, but only his brand of science, which has two planks: the proper focus of health is always the nervous system, and meat is the answer to every problem.
Quotes: A juicy burger, thick steak, steaming plate of bacon, and a bucket of fried chicken!
Powers/Tactics: Pavlov's meat-based mind control, flash, and killing attack make him a tough combatant when he can also bolster his strong defenses by partnering with the Dog.
Campaign Use/Notes: Pavlov is an example of Duplicator partnership.